AR15 Discounts On Top Tier AR 15 Parts
When you want to upgrade your AR15, you're probably hunting for the best AR15 discounts. This is where Black Rifle Depot (BRD) is the ultimate game-changer. Not only do we offer some of the best AR15 discounts around, but we also ensure that the quality of the parts is top-notch. Imagine getting superior items crafted by leading brands in the firearm industry, all at prices that seem too good to be true.
Whether you're a vendor, a gunsmith, or just an enthusiast buying for personal use, BRD tailors our offerings for everyone. Our bulk buying strategy allows them to nab those sweet AR15 discounts, and the best part? We pass those savings right on to you.
But there's more to BRD than just AR15 discounts. We are fervent supporters of the 2nd Amendment, which underscores the right of every American to bear arms. BRD stands firm in its belief, not just in making sales but in fostering a community. So, when you avail of those AR15 discounts at BRD, you're not just buying parts; you're joining a community that values quality, authenticity, and shared love for the AR15 platform.

AR 15 Lower Parts Kit Discounts
Over the years, Black Rifle Depot (BRD) has emerged as the trusted hub for firearm aficionados seeking top-quality AR15 components without breaking the bank. Their extensive selection of AR 15 Lower Parts Kits is a testament to
Their dedication to quality and affordability. Whether a seasoned gunsmith aiming for precision or a newbie embarking on their first build, BRD ensures there's an AR15 LPK that's a perfect fit. With kits starting at just $34.95, even the most budget-conscious enthusiast can dive into custom builds without sacrificing component excellence.
This unbeatable blend of price and quality underscores Black Rifle Depot's commitment to the firearms community. They recognize that the journey of crafting or enhancing an AR15 is as much about passion as it is about precision. By offering premium AR 15 Lower Parts Kits at such accessible rates, BRD clarifies that top-tier components should be within reach of every enthusiast. With such attractive pricing and an unmatched variety, Black Rifle Depot stands out as a beacon for those seeking the best AR15 components.
AR15 Barrel Discounts
The AR15 barrel is essential, acting as the heart of your rifle. Even if it isn't the part everyone mentions first, it's crucial for determining your gun's overall performance, size, and weight. Plus, it's often one of the more expensive pieces.
A good deal is always appealing, especially for such a key component. While cheaper barrels may be better, the pricier ones come with higher quality. But who doesn't appreciate a great discount? At BRD, we proudly offer AR15 deals on barrels from reputable brands like Bear Creek, Roscoe, and the renowned Ballistic Advantage. What's great is that everyone, whether a first-time or regular buyer, can enjoy these incredible savings.
AR15 Handguard Discounts
Saving money on a high-quality AR15 Handguard shouldn't mean giving up any benefits, just a higher price tag. At Black Rifle Depot (BRD), every handguard comes with a dependable lifetime warranty, no matter how big the discount. So, you can rest easy knowing you're covered for life.
Picking a suitable handguard can take some work. You've got to think about its size, weight, color, how it looks, what it's made of, and its overall look. But some things, like a reasonable price, helpful customer service, and a lifetime guarantee, should be standard. When you shop at BRD, you get all these plus great discounts.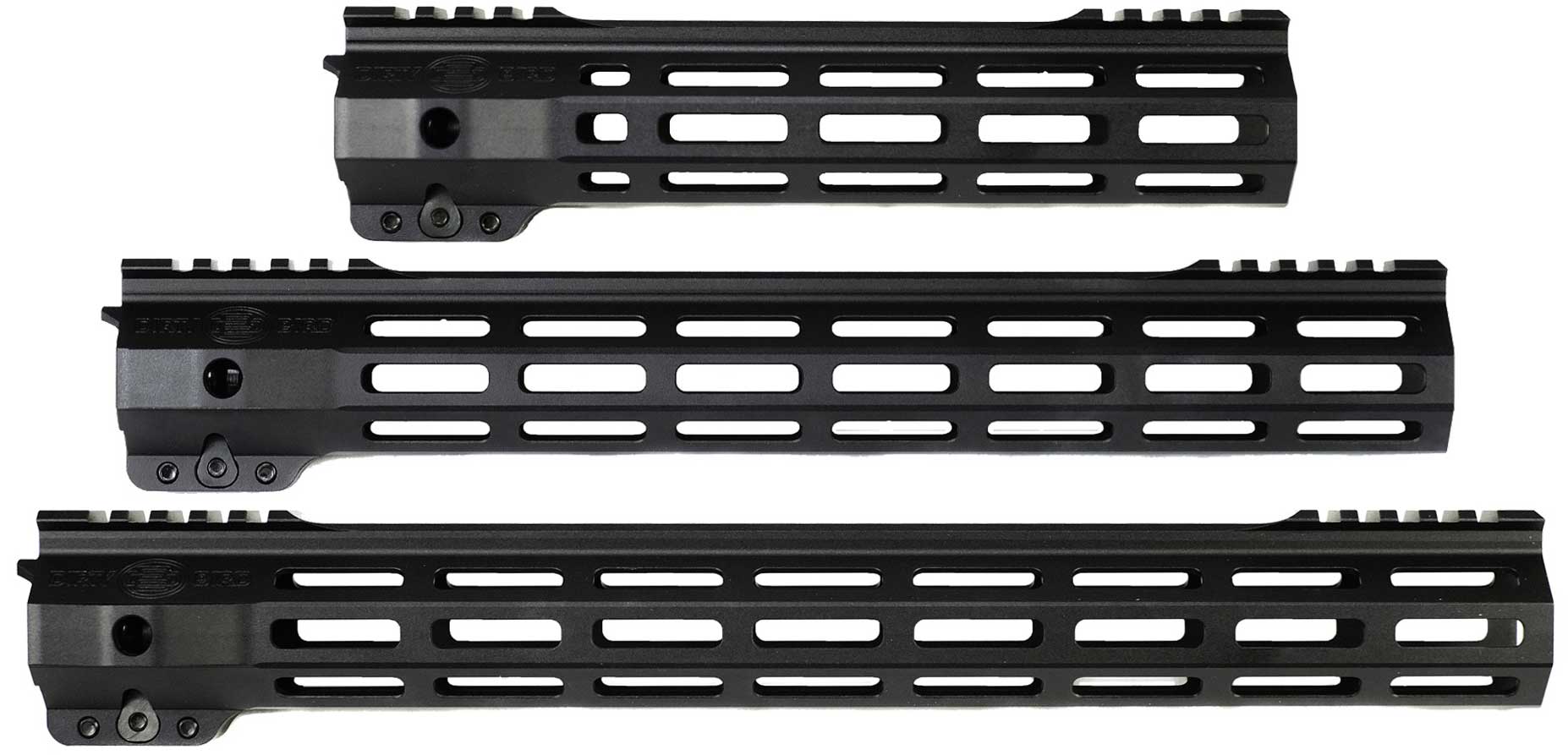 AR15 Complete Upper Discounts
BRD offers excellent deals by bundling items into popular sets. For instance, when you buy a full AR15 Upper Assembly from Black Rifle Depot, you're not just getting the parts. You're also getting them assembled professionally, which comes at a reduced price!
Black Rifle Depot is an industry leader, providing a diverse and up-to-date selection of AR15 parts. With a dedication to keeping enthusiasts and builders supplied with the latest components, the company refreshes its AR15 parts inventory daily. This ensures that customers have access to the most recent advancements and designs and introduces them to an array of new parts tailored to various needs and preferences.
Beyond just offering products, Black Rifle Depot's commitment shines through in its mission to elevate the AR15-building experience for every customer. Their inventory strategy is a testament to their understanding of the dynamic nature of firearm customization, acknowledging that the world of AR15 is ever-evolving and demands constant updates. So, for those passionate about their AR15 build and seeking a reliable source that remains abreast of industry trends, Black Rifle Depot emerges as a top-tier choice. Whether starting a new project or refining an existing one, their expansive selection ensures you'll find exactly what you need.
Recent Posts
The future of the AR-15The AR-15, born from the innovative mind of Eugene Stoner in the late 1950s, …

Is the AR-15 suitable for hunting?When it comes to hunting, traditional bolt-action rifles have ofte …

The AR-15 in the Context of Home DefenseThe topic of home defense is a contentious one, filled with …