AR15 Discounts Not Just Cheap AR15 Parts
Everyone wants to be sure they are not spending too much. When you are looking to upgrade your AR15 that is no exception. That is why AR15 Discounts are so important. That's right, discounts on top quality parts and accessories from the top brands. Not Cheap AR15 Parts. Very often online sellers will advertise discounts on their AR15 Parts. But in reality they are using cheap loss leaders to get you to their website. Next they then fool you into spending more on their other stuff.
Black Rifle Depot is very different. The top priority is selling top quality AR15 Parts. Doing it from the best and most respected AR15 manufacturers. If you are a wholesaler, armorer, or retail buyer, Black Rifle Depot has a program for you.
Purchasing products in bulk at a discount. BRD has negotiated lower prices and then extends the AR15 Discounts to the end user. The mission at BRD has always been to help Americans exercise their 2nd amendment right. The right to bear arms. They also strive to do this without taking advantage by overcharging them. Great products at fair prices.

AR15 Barrel Discounts
The barrel of your AR15 is literally the heart and soul of your rifle. Oh, we know it's not the most popular part, but it dictates the size, designation, and weight of your rifle. It can also be one of the most costly components. Getting a great price on the AR15 Barrel of your choice is important.
Yeah, cheap barrels are cheap for a reason. Expensive barrels cost more because they are designed and made differently. Quality costs more. But a fair price or a discount is always welcome. AR15 Barrel Discounts are standard t BRD. It does not matter if you are looking for a barrel from Bear Creek, Roscoe, or a cold hammer forged barrel from Apoc Armory. Even retail customers get to enjoy AR15 Barrel Discounts.

AR15 Handguard Discounts
Getting a discount on a top tier AR15 Handguard shouldn't mean you have to give up anything except paying more. Black Rifle Depot adds their rock solid lifetime warranty on all handguards they sell. No matter how steep the AR15 Handguard Discount it will always come with a worry free lifetime warranty.
Choosing the right handguard can be challenging. There are hundreds of things to consider. Length, weight, color, diameter, locking system, material, and style need to be considered. But price, customer service, and a lifetime warranty should be a given. Shop at BRD and get everything you want, at a discount.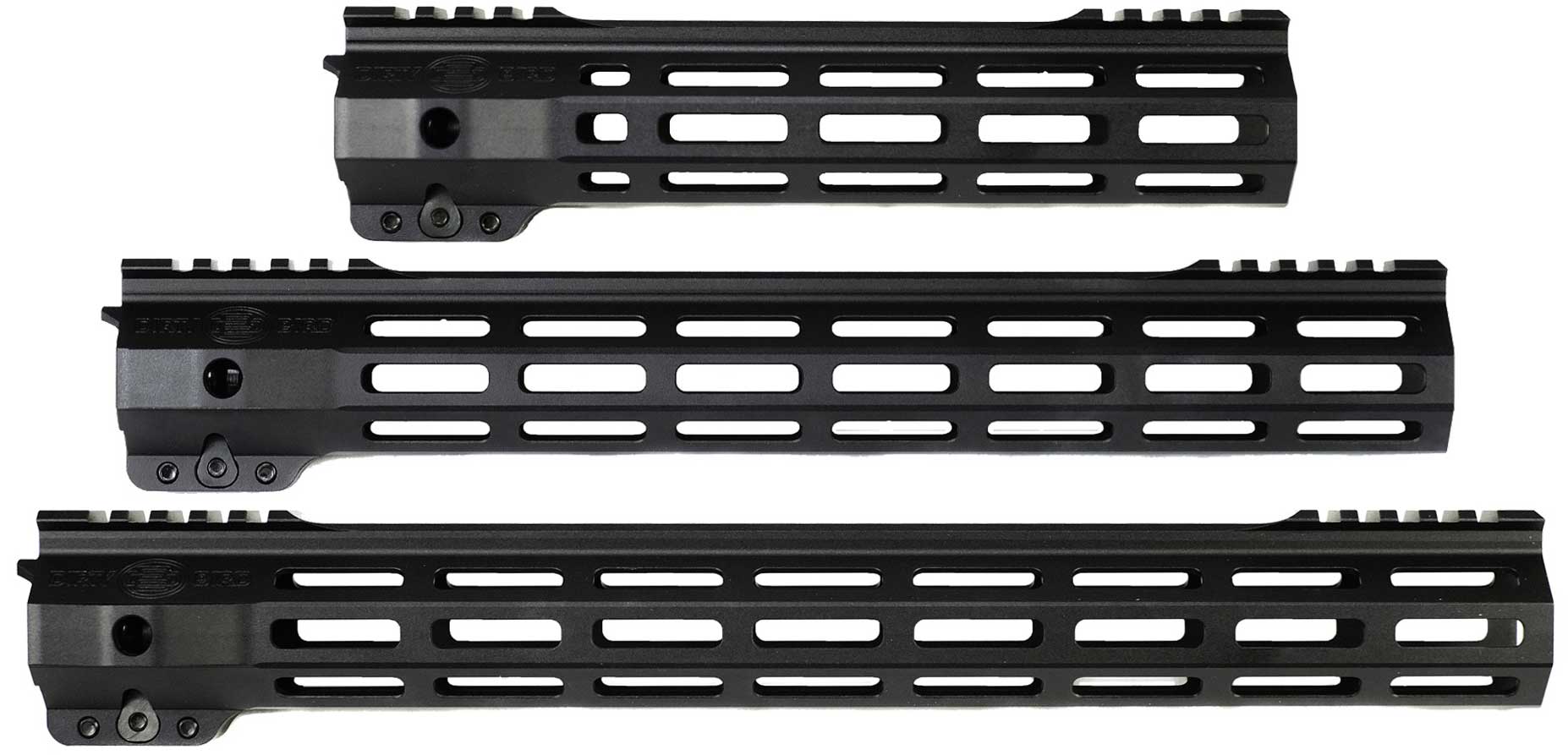 AR15 Complete Upper Discounts
Another way BRD is able to discount products is to bundle them into popular packages. When you buy a complete AR15 Upper Assembly from Black Rifle Depot you get all the components of the upper as well as the labor to assemble them properly at a discount.
The lineup of complete AR15 uppers grows every month as new configurations are created based on the most popular products sold on the website. BRD strives to maintain their position as the top website for AR15 Parts online by providing the best experience and fair discounted prices. We invite you to shop for whatever you want from us with confidence.

Recent Posts
Uncovering the Battle: .223 Remington vs 5.56 NATO CartridgesAre you in the market for a new cartrid …

Introduction to the M4 Rifle: A Brief OverviewThe M4 rifle is a compact and lightweight firearm that …

Introduction to the Remington 870The Remington 870 is a shotgun that has become an American icon. Kn …