Colored AR 15 Parts are Trending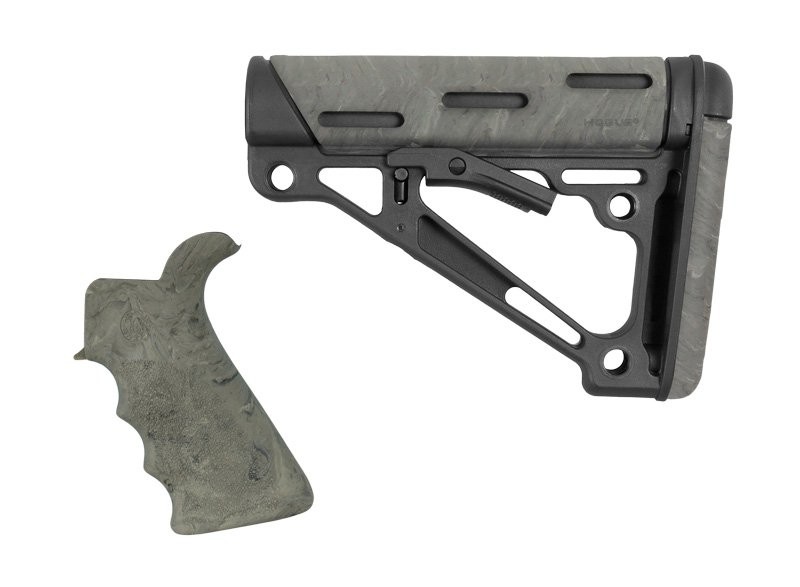 The popularity of colored AR15 Parts is exploding in 2022. In fact, an inventory specialist at Black Rifle Depot told me. "The number of colored parts we are now selling is blowing me away, we had to add a whole category on the website just for the all the non-standard colors". The new Colored AR 15 Parts Category Page is the easiest way on the internet to find the colors and manufacturers you are looking for.
It can be a daunting task to sort through thousands of parts and dozens of manufactures on many different websites. Just checking to see if they offer your favorite color. So, we researched for you and compiled a list of the top manufacturers and the colors they offer. They are in alphabetical order.
AR 15 Parts Manufacturers List
This is a list of AR 15 parts manufacturers who have decided to offer their wares in various colors. While this is not a complete list of every manufacturer that makes AR 15 parts, it is a good representation of the top manufacturers and the colors they offer in their lineup.
Table of AR 15 Parts Manufactures and Colors Offered
| | | | | | | | | | | | | | | |
| --- | --- | --- | --- | --- | --- | --- | --- | --- | --- | --- | --- | --- | --- | --- |
| Manufacturers | Black | Blue | FDE | OD Green | Green | Aqua | RED | Purple | Burnt Bronze | Orange | Silver | Grey | Pink | Gold |
| Aero Precision | X | — | X | — | — | — | — | — | — | — | — | X | — | — |
| Armaspec | X | X | — | — | — | — | X | — | — | — | — | — | — | — |
| Battle Arms | X | X | — | X | — | — | — | X | — | — | X | — | — | — |
| Bravo Company | X | — | X | X | — | — | — | — | — | — | — | X | — | — |
| Daniel Defense | X | — | X | — | — | — | — | — | — | — | — | X | — | — |
| Fab Defense | X | — | X | X | — | — | — | — | — | — | — | — | — | — |
| Fortis Manufacturing | X | X | X | X | — | — | X | — | — | — | — | X | — | X |
| Hogue | X | X | X | X | X | X | X | X | — | — | — | X | X | — |
| KAK | X | — | X | X | — | — | X | X | — | — | — | X | — | — |
| Magpul | X | — | X | — | — | — | — | — | — | — | — | — | — | — |
| Mission First Tactical | X | — | X | — | — | — | — | — | — | — | — | — | — | — |
| Strike Industries | X | X | X | X | — | — | X | — | — | — | — | — | — | — |
| Timber Creek Outdoors | X | X | X | X | — | X | X | X | X | X | — | X | — | — |
Every manufacturer wants to stand out in a sea of sameness and color is one way of doing just that. In the vein of standing out, they will often name their colors a slightly different name than others use. For instance, gray may be called grey, tungsten, slate, cobalt, pewter, tornado, wolf, or even gunmetal. But for ease of the research, we combined all the like colors as the standard name.
Black Rifle Depot carries many of the top manufacturers. They also keep the most popular colors they offer in stock. That way, you do not have to search the entire web to find what you are looking for. Shop your favorite color AR 15 parts and accessories now by using this link: Colored AR 15 Parts.
You can even sort the colors down to your only parts in your favorite color. For instance, Red AR 15 parts, Blue AR 15 Parts, FDE AR 15 Parts, ODG AR 15 Parts, Purple AR 15 Parts, and so on. We aim to make shopping for what you want and need to complete or customize your favorite AR 15 fast, easy, and fun.
Are Custom Color Options Available?

Do not forget that there are options other than buying what is available off the rack. Custom color applicators are available for hire. We strongly recommend that you do a bit of research and find a reputable Cerakote dealer. In order for you to give them your rifle or at least your lower receiver, they must be a licensed FFL. Not to mention a Cerakote applicator. Be sure to ask to see samples of their work. You may also want to read the reviews on not their website but Yelp and Google-My-Business as well. This should give you a feeling for the type of quality and service you can expect from them.
We spoke to Dirty Byrd a local Cerakote dealer here in Bakersfield, California. He said that the number of clients asking for custom design and color work for AR 15 Rifles has increased this year over last. The wait times are growing as the jobs stack up. So, call long before you want to have it done.
What AR 15 Parts are Available in Different Colors?
Every manufacturer carries a different lineup of parts that they carry and offer. Including making or offering them in different colors. But here are a few of the most popular AR-15 Parts to order in color to accent your rifle or pistol.
Colored Lower Parts Kits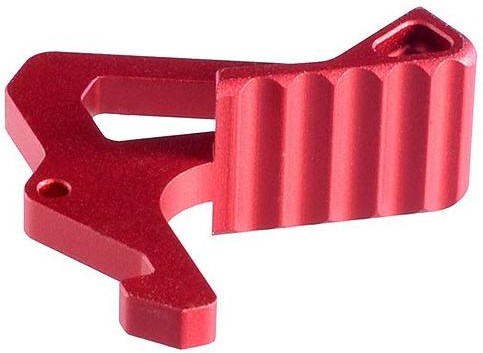 A colored AR 15 lower parts kit is a great way to add some punches of color to your rifle or pistol lower receiver. The mag release, as well as selector switch in bright blue can set your custom build off in a dramatic way. It is a simple and easy way to stand out.
Colored AR 15 Stocks
Colored stocks are an easy way to change the look of your rifle in a few seconds with few or no tools at all. Replace your standard mil-spec stock with a colored mil-spec stock. That way you can usually slip one off and the other right on. There are some great colored adjustable stocks to choose from. Many are offered from some of the best manufacturers in the industry.
Colored AR 15 Grips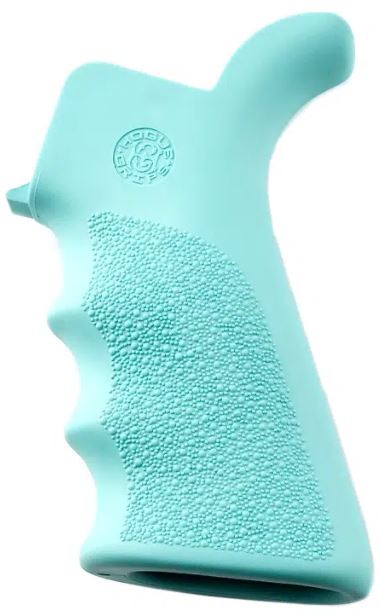 Adding a colored AR 15 Grip, is a great way to modify the aesthetic of your rifle or pistol. Consider finding one to match your new colored stock. You can have it match or contrast with a different color. Many AR 15 modders are opting for a two or three tone look with their custom builds.
Have you taken a look at the new brighter colors available such as Tiffany Blue or Pink? they are selling out almost as fast as many manufacturers can put them in stock.
Colored AR 15 Charging Handles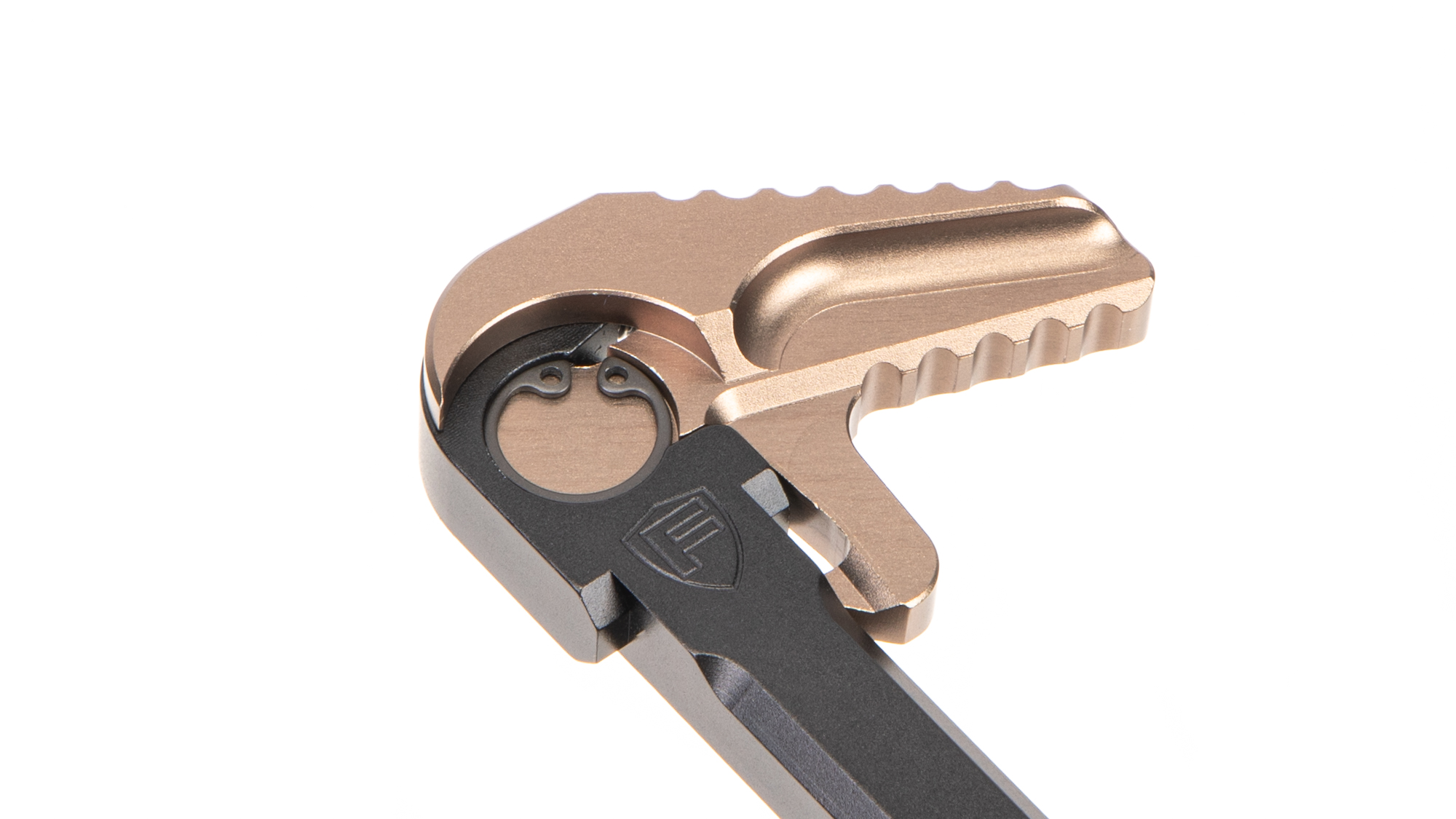 A colored charging handle is the fastest and easiest way to change the look of your rifle in a second. It takes no special tools or equipment to install. Plus it can add functionality as well if you use a colored ambidextrous charging handle.
Colored Handguards
The handguard is great way to add a punch of color. Colored handguards are often available from the manufacturer in the standard colors. But, for the brighter and more custom colors you will often need to have them colored yourself. This can be accomplished by using paint (see below). Another option is having it professionally done by a dealer offering Cerakote finishes.
The good news is more colors are being introduced often. Many being sold as complete build kits by many manufacturers in 2022. Black Rifle Depot is dedicated to scanning the internet and industry for you. They consistently buy any available stock form dealers. To share it with their Black Rifle Depot customer family.
Colored AR 15 BCG's
Yeah, I know the color is often the type of BCG. For instance, if you use a Nickel Boron or Black Nitride BCG they will be either shiny silver of shiny black. However, you can also get your BCG's Cerakoted and colored to match your rifle or pistol. Do not overlook some of the functioning parts as places to add pops of color.
Colored AR 15 Magazines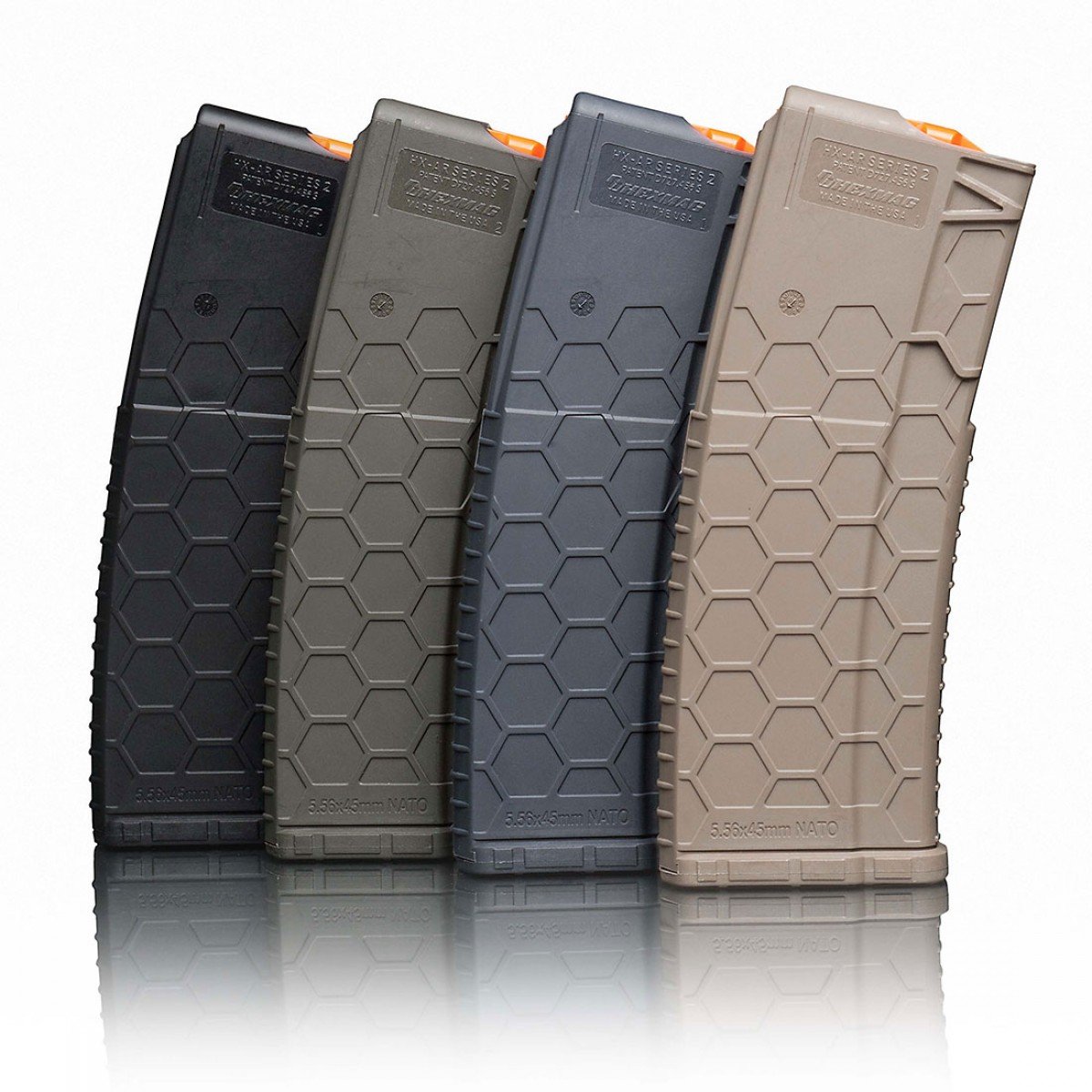 A colored magazine is a great way to keep track of the type of round you have loaded. In addition, it can help keep track the number of rounds you keep loaded. Or track the sequence you want to use the magazines in. Or you may just want it to be an accent to your rifle. What about having different colors for husband and wife? the possibilities are endless.
Colored AR 15 Gas System
Visually, a small thing, the gas system can stand out and become a feature of your rifle. If you use the proper colored gas block or colored gas tube. The gas system is usually just hidden away under the handguard. But the gas block and tube are small yet perfect for adding a splash of subtle color where it is not expected.
Colored Accessories
The last thing I want to touch on when it comes to colored AR 15 Parts is the idea of colored accessories. Such as colored slings, colored foregrips, colored handles, colored attachment points, etc. Do not shy away from using your favorite color anywhere you think it might look good, because it probably will.
Types of Color on AR 15 Parts
You can get your colored AR 15 parts colored in a few different ways so be sure you know which type of color you're your parts are done in. Because different methods will result in different shades of the same color. Even different batches can affect the color.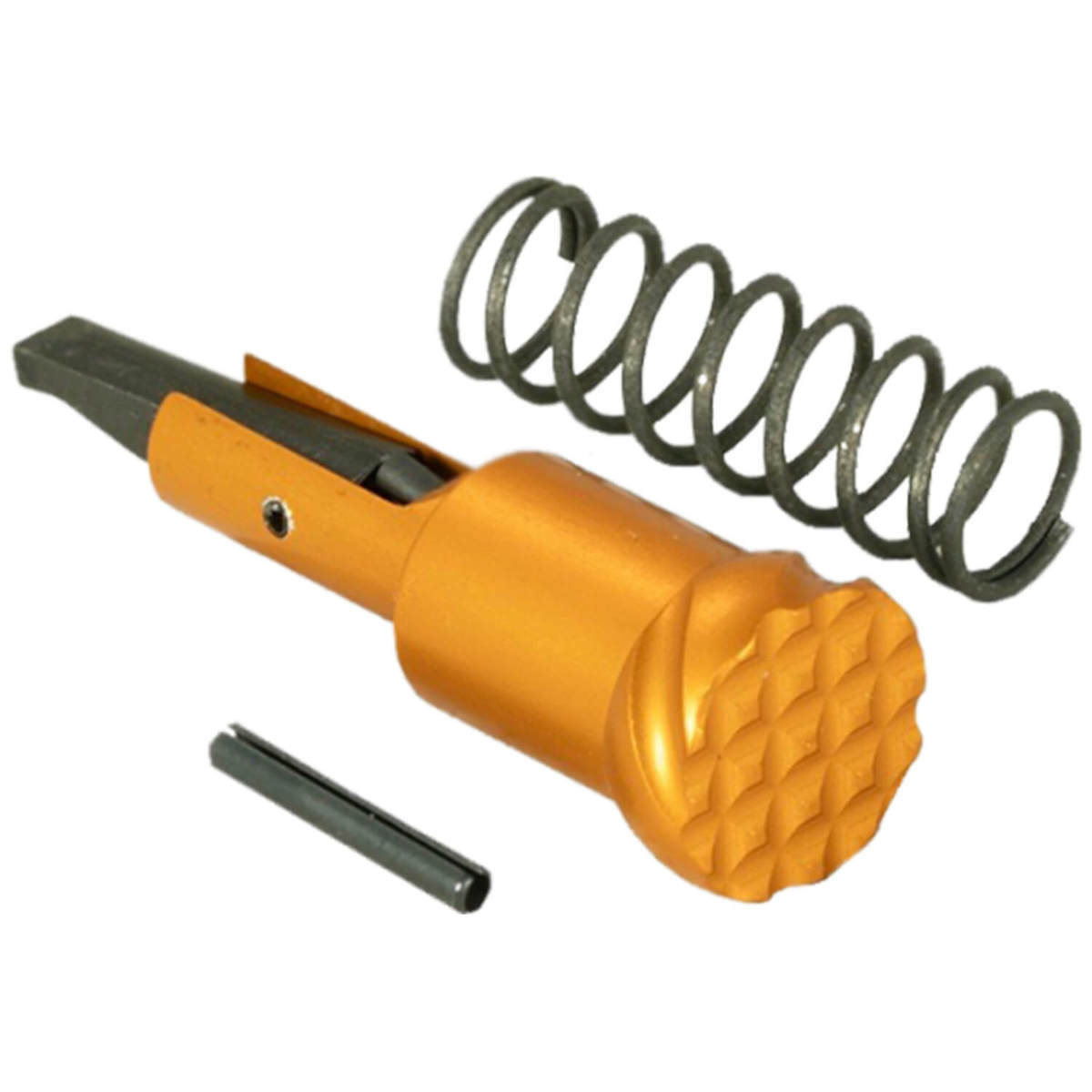 Anodized Color
Anodizing is a great way to color parts for your AR 15. It is a long-lasting way to color parts and accessories. Colors that can be anodized are Black, Red, Blue, Purple, Green, Silver, Brown, and Gold to name a few. It is a good idea to try and buy complete kits of anodized parts together so the color will more likely match. It is very unlikely that anodized colors will match with either parts with Cerakote or plastic molded parts.
Cerakote Color
AR 15 parts that have been colored with an application of Cerakote are durable, but it is a coating. Cerakote comes in industry-standard colors and is a bit more likely to match than other batches of colored parts. But is not an absolute certainty, so be sure to have all your parts coated at once if possible. Companies like Timber Creek Outdoors will often sell complete build kits compiled from parts that were batched together to be sure all the parts in the kits match.
Colored Plastic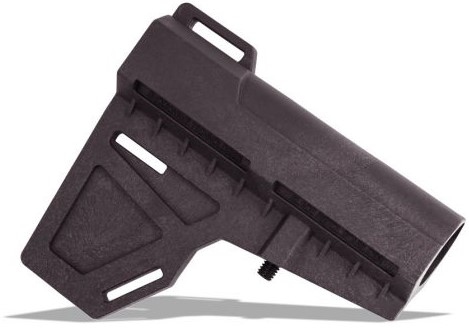 Manufacturers will color their pieces by making them from colored plastic. This is a great way for parts to be long-lasting. Due to the fact the color is not applied but rather the entirety of the part is colored through. This is one of the least likely to match color across time. Because batches of color in plastics are susceptible to changes in temperature, humidity, and dye lots. So, buy together and from one manufacturer if possible.
Painted Color
Simply painting your AR 15 parts is another great option, however, I would suggest that you apply the color yourself. Paint, even some of the best on the market, is not the best option for high end builds. We find that paint works best for weapons that are meant to look distressed and worn. Paint is great for creating these types of effects.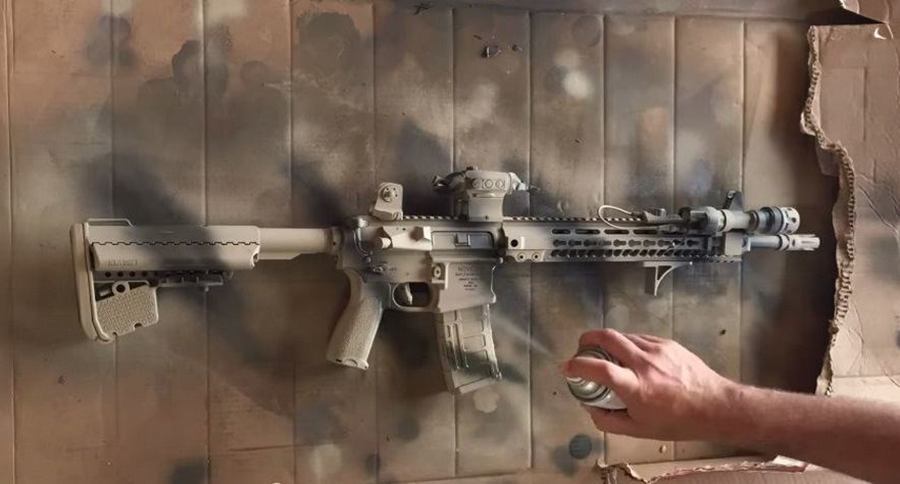 Other Ways of Coloring
This is not an exhaustive list; it is meant to be a quick reference for shoppers to help them decide how and which types of colors to buy for their build. We acknowledge there are obviously more ways to have parts colored. But the above are the most popular ways to have parts colored in the AR 15 industry right now.
Shop for Colored AR 15 Parts Now
Recent Posts
The future of the AR-15The AR-15, born from the innovative mind of Eugene Stoner in the late 1950s, …

Is the AR-15 suitable for hunting?When it comes to hunting, traditional bolt-action rifles have ofte …

The AR-15 in the Context of Home DefenseThe topic of home defense is a contentious one, filled with …