A Brief History of the AR 15
The AR-15 semi-automatic rifle has an unmemorable history. It was designed in 1956 by Armalite. In 1959 the patent to the AR 15 was sold to Colt. It was marketed to civilians as the counterpart to the military fully automatic M4 rifle. In 1977 the patent was allowed to expire, and the AR platform became open-source. This means various companies began to offer and construct AR-15-style rifles.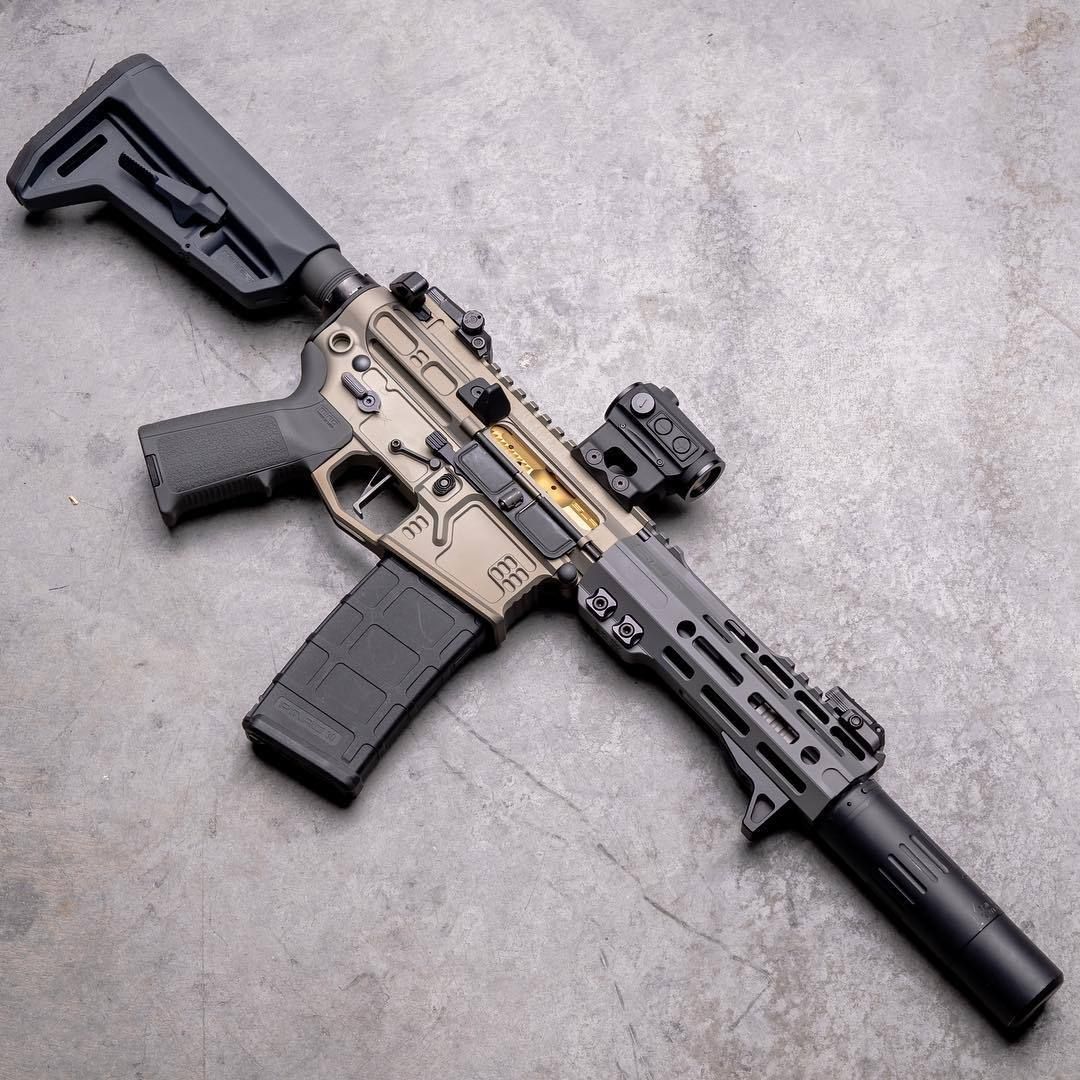 Today the AR platform has become one of the world's most recognized and iconic rifles. It is manufactured by large and small companies across the United States and the rest of the world. The AR 15 has also become one of the favorites for garage builders. AR 15 Parts are readily available from hundreds of online suppliers and sellers.
The rifle can be built and customized with only a few tools and by watching YouTube videos. The main thing to remember is to purchase your lower receiver from a dealer with an FFL. The only part of an AR-15 considered a gun must be registered in the lower receiver. However, when picking out pieces, please check with your local regulations. The length of the barrel is the main, but not only, regulated assembly configuration.
Before you get your hands dirty building your AR15, take a minute and learn the essential parts of the rifle. We have compiled a significant AR 15 Parts Diagram that lists all the AR 15 Parts you need to know.
AR 15 Lower Receiver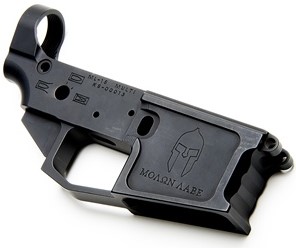 The lower receiver is the part of the rifle that houses the fire control group, magazine well, and pistol grip. They come made in several ways; the two most popular are forged or machined. Forged lowers are made by hammering thin metal into their final shape. Billet lowers, on the other hand, are machined into their body using a mill to remove material from a solid piece. Forged receivers tend to be slightly stronger. However, billet receivers tend to be lighter in weight.
s stated before, the lower receiver is the only AR-15 part legally considered a firearm. It contains a registered serial number, and specific regulations govern its purchase.
You must buy the missing lower receiver parts if you purchase a stripped lower receiver. These include a trigger assembly, trigger guard, magazine catch/release, bolt catch/release, safety selector switch, grip, takedown pins, receiver extension (buffer tube), buffer, buffer spring, and buttstock. You can purchase these as a lower-build kit or search for each separately.
Upper Receiver
The AR-15 upper receiver houses and protects the components on the top of your rifle. It can be a flat top or come with an integrated carry handle. A flat-top receiver typically has a Picatinny railing across the top. The carry handle receiver has a handle and rear sight assembly on top.
The upper receiver can be forged, billet, or cast. Cast receivers are the lightest option, although they are also the weakest. You can purchase a stripped upper receiver, which only contains the upper receiver and will require more parts.

A great option is to purchase a complete upper assembly. Parts in the upper receiver group that you must attach to a stripped upper include a forward assist, dust cover, charging handle, barrel, muzzle device, handguard, and bolt carrier group.
The easiest by far is to purchase a complete rifle build kit and get everything you need to build your rifle except the lower receiver. That is the piece you need to buy from your local FFL Dealer.
Gas System
hen the round is fired, it is propelled by the high-pressure gas generated from the gunpowder explosion. The AR 15 uses some gas to eject the spent round and load a new game into the chamber. It uses a gas system comprising the gas block and gas tube. The gas systems have several different lengths depending on which configuration you are putting together. The sizes are pistol (shortest), carbine, mid-length, and rifle (longest). Remember that the gas system components and the gas port on the barrel need to match.

AR 15 Furniture
Once the functional components of your AR 15 are in place, you will want to add the furniture. Furniture refers to the parts of your gun you hold on to for support. These parts include the stock, grip, foregrip, and handguard.
Grips
Grips come in varying sizes, textures, and even angles. You should pick your grip based on what feels best for you. But to get started, the best action is to buy mil-spec and make any changes after firing a few hundred rounds and discovering what you wish was different. See what's available in stock now: AR 15 Grips.
Stocks
Adjustable, lightweight, with storage, colored, collapsible, and many more options are available for your stock selection. Check AR 15 Stocks and AR 15 Stock Kits if you want a wide selection.
Handguards
Handguards do more than keep your hands from touching the barrel. They are a convenient mounting point for furniture and accessories. When choosing a handguard, the length and the mounting style are the things to remember. Handguards come with Picatinny, M-Lok, and Keymod mounting points. They will all have different benefits and drawbacks, so it is a matter of personal preference.
Accessories
AR 15 accessories are any other parts to enhance your guns, such as scopes, straps, lights, bags, sights, gear, and even tools.
When you decide to build your AR 15 for yourself, there is no better place to start than Black Rifle Depot. With 5-Star customer service, live inventory, fair prices, and fast shipping Black Rifle Depot is your one-stop-shop for AR15 Parts Online.
Recent Posts
The future of the AR-15The AR-15, born from the innovative mind of Eugene Stoner in the late 1950s, …

Is the AR-15 suitable for hunting?When it comes to hunting, traditional bolt-action rifles have ofte …

The AR-15 in the Context of Home DefenseThe topic of home defense is a contentious one, filled with …