Who is Timber Creek Outdoors?
Timber Creek Outdoors (TCO) is a family-owned company of outdoorsmen who are committed to producing the finest quality products for shooting enthusiasts. For over 50 years Timber Creek Outdoors has been supplying high quality gear for outdoorsmen and women.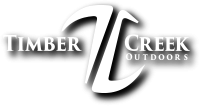 Located in Springfield Oregon has helped the employees of Timber Creek Outdoors stay in touch with the elements and needs of those who enjoy the outdoors. Everyone who proudly work at TCO is committed to producing the highest quality products for outdoor enthusiasts across the world. All of the top-quality products from Timber Creek Outdoors are made by employees that love the outdoors as much as the customers purchasing them.
TCO takes so much pride in their products that they back them with a lifetime warranty. They also maintain excellent customer service, that nearly matches the five-star level from Black Rifle Depot.
When the company started out in January of 2015, they began by producing AR 15 parts and accessories. They pride themselves as being one of the cleanest producers of billet aluminum products for the AR market. But keep your eye on them, because we have heard rumors that they plan on expanding their product line to include other outdoor markets.
Timber Creek Outdoors Build Kits
Timber Creek Outdoors is known for their impeccable billet designs. But just creating a lineup of awesome products wasn't enough for them. Because they were constantly being asked if "this handguard" would look good with "that charging handle" and so forth, they decided to package together their ultimate pairings and then discount the lot.
The build kits from TCO are an easy way to buy all the products in one package to complete your stylized build. Shop for the most popular products from Timber Creek Outdoors in stock and ready to ship here Timber Creek Outdoors Products.
Timber Creek Enforcer Kit
The most popular of the Timber Creek Outdoors build kits is the Enforcer Kit. This all-in-one kit comes in several colors and is a great way to buy once and get everything you need. To see an unboxing of the Enforcer Kit from Timber Creek Outdoors check out this:
The Enforcer Kit features:
New Retail Packaging
15" Ultra-Light Handguard – MLOK
Enforcer Oversized Ambidextrous Charging Handle
Forward Assist
Billet Dust Cover
Enforcer AR Pistol Grip
Oversized Trigger Guard
Ambidextrous Safety
Extended Magazine Release
Takedown Pins
QD End Plate
Buffer Tube
Low Profile .750 Gas Block
.223 Heat Breaker
When you purchase an Enforcer Kit from Timber Creek Outdoors you can be sure that all the included products are color matched, fit properly together, and will last a lifetime! The Enforcer Kit is a great purchase for yourself or for the enthusiast who loves to build or upgrade their rifle. When you purchase form Black Rifle Depot you know you are getting the products you want along with outstanding five-star customer service and live inventory on their website every day.
Timber Creek Outdoors Products
The products from Timber Creek Outdoors are not to be mistaken for Timber Creek Forest Products. The TC Forest Products are lumber and building supplies. The TC Outdoors Products are the finest billet aluminum AR parts and accessories available in their price point. TCO has been producing high quality AR products since January of 2015. They have maintained their painstakingly ridged quality control measures so you can buy their products with confidence and keep them for life knowing they are back with a lifetime warranty.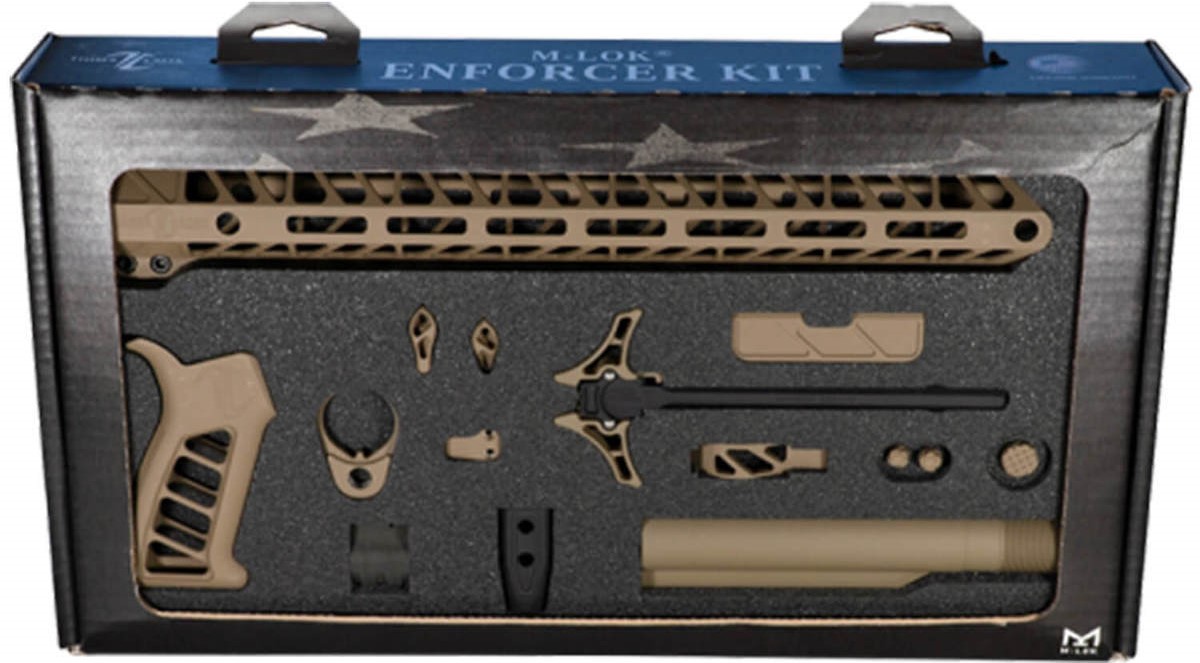 TCO products are produced by outdoorsmen and women who know that quality counts as much as great styling, so they put a little bit of their heart and soul as well as their blood, sweat, and tears into creating the products you want and can count on.
Starting with solid blocks of aircraft grade aluminum, they CNC the grips, stops, handguards, handle pulls, and other great parts available with the Timber Creek Outdoors logo. They outsource very few of the products they offer, and when they do outsource, they look for other American made products they can stand behind.
The difference between a company who is solely focused on profits and one who genuinely cares about who they serve is visible at TCO. Look for the logo, see the pride, feel the difference. Get your hands on the Timber Creek Outdoors Products you want now at BRD. Shop AR 15 Parts, get amazingly friendly and fast service, and have your purchase in just a few days.
Timber Creek Robin's Egg Blue (Tiffany Blue)
Timber Creek Outdoors has never been afraid of offering a massive list of colors on their products. They believe that individual style and customization is as important as high quality. With that in mind, they are now offering Robin's Egg Blue (that is a nearly exact match for Tiffany Blue) for everyone who wants to stand out at the range. You can add a tiny little splash of color by purchasing a Timber Creek Extended Magazine Release in Robin's Egg Blue or Make a large splash with the Enforcer Kit and cover your rifle in bright expression.
Robin's Egg Blue from Timber Creek Outdoors is an official Cerakote color. That means if you wanted any additional parts of your rifle or pistol color matched to your Timber Creek Outdoors Upgrades to your weapon, you can find a local Cerakote applier and make magic.
Timber Creek Outdoors Authorized Dealers
Black Rifle Depot is an authorized dealer for Timber Creek Outdoors products. So, shop Black Rifle Depot with confidence for all of the Timber Creek Products you are looking for. Here are some of the great offerings from Timber Creek Outdoors now.
Recent Posts
Is the AR-15 suitable for hunting?When it comes to hunting, traditional bolt-action rifles have ofte …

The AR-15 in the Context of Home DefenseThe topic of home defense is a contentious one, filled with …

Enhancing Your AR-15: The Ultimate Guide to Accessories & UpgradesRegarding the world of firearm …